Alrighty...So Friday I made Mac N Cheddar with Broccoli.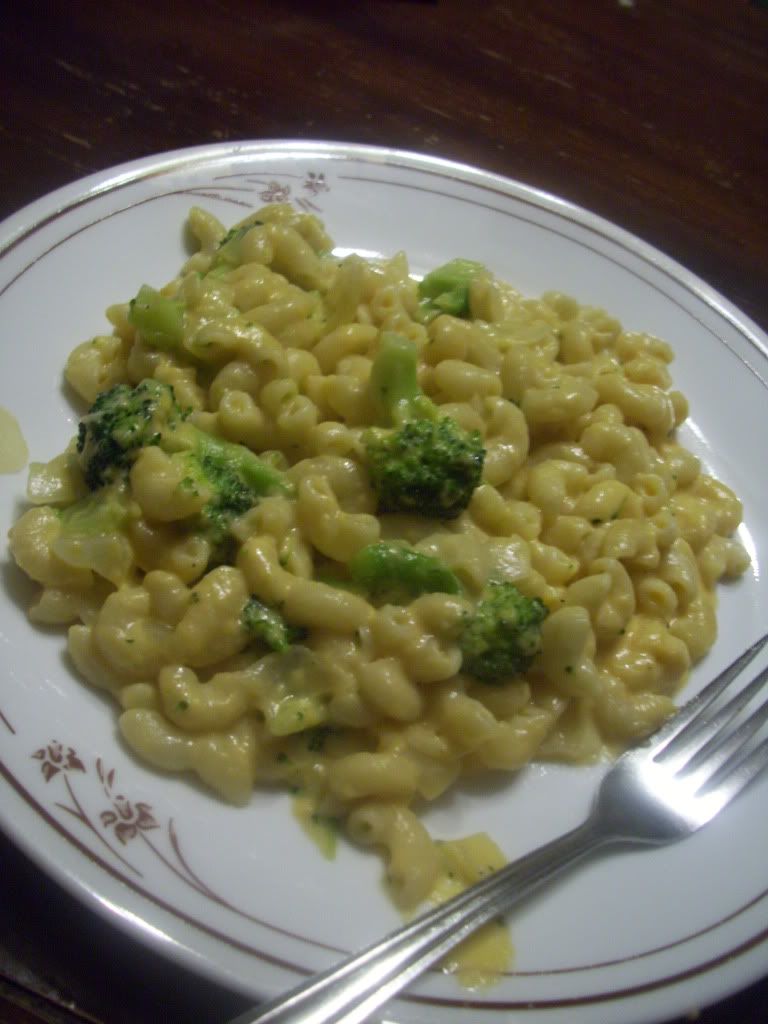 It was DELICIOUS! Lily loved it....Here's Lily blowing on hers to cool it down
SATURDAY
Ben and I made Mac N White Cheddar with Cauliflower and Smoked Almonds
Which was also yummy and not something I would have thought of making on my own at all. So it was great to try something new.
Tomorrow - TEX MEX MAC N CHEESE!