What Rachael calls Beef Goolash I would call Beef Stroganoff. Where I come from goolash is a tomato based meal...with hamburger meat, noodles, ketchup, tomato soup, onions and a little worcestershire sauce. (forgive me of the spelling mistakes *LOL*)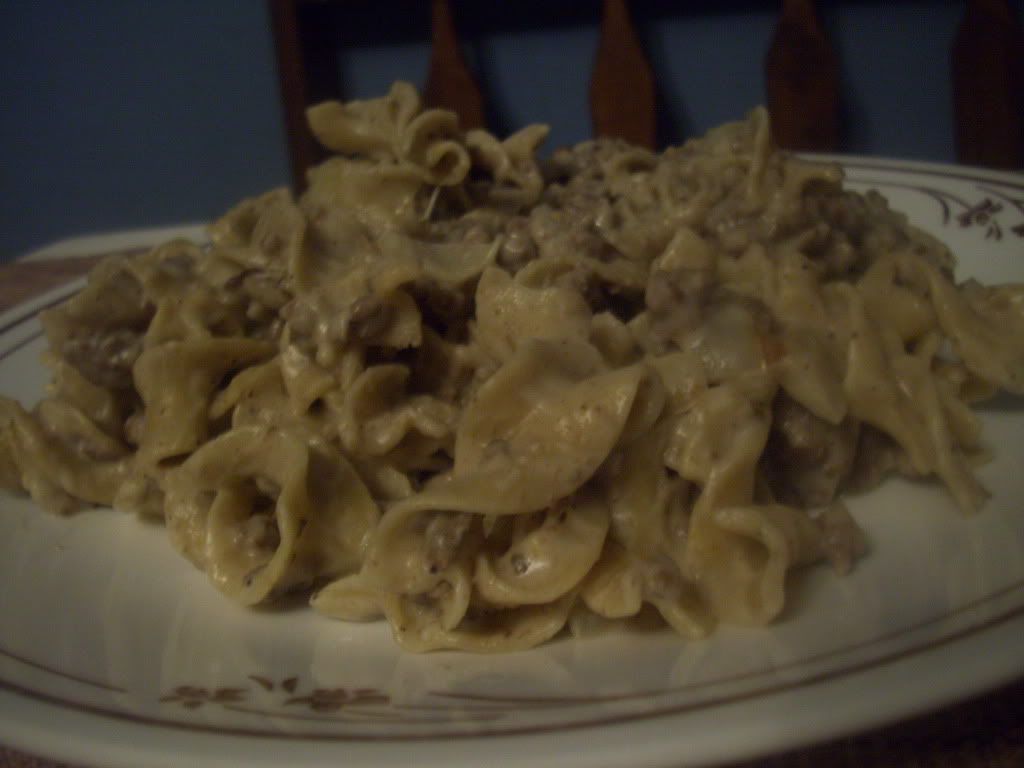 THIS meal was DELISH. I omitted a few things - and added cumin instead of smoked paprika. Takes a lot like the "Hamburger Helper" version of Beef Stroganoff.
Next recipe...Mac N Cheese with a twist!