Ok I FINALLY made the Shepherd's Pie - recipe #2 LOL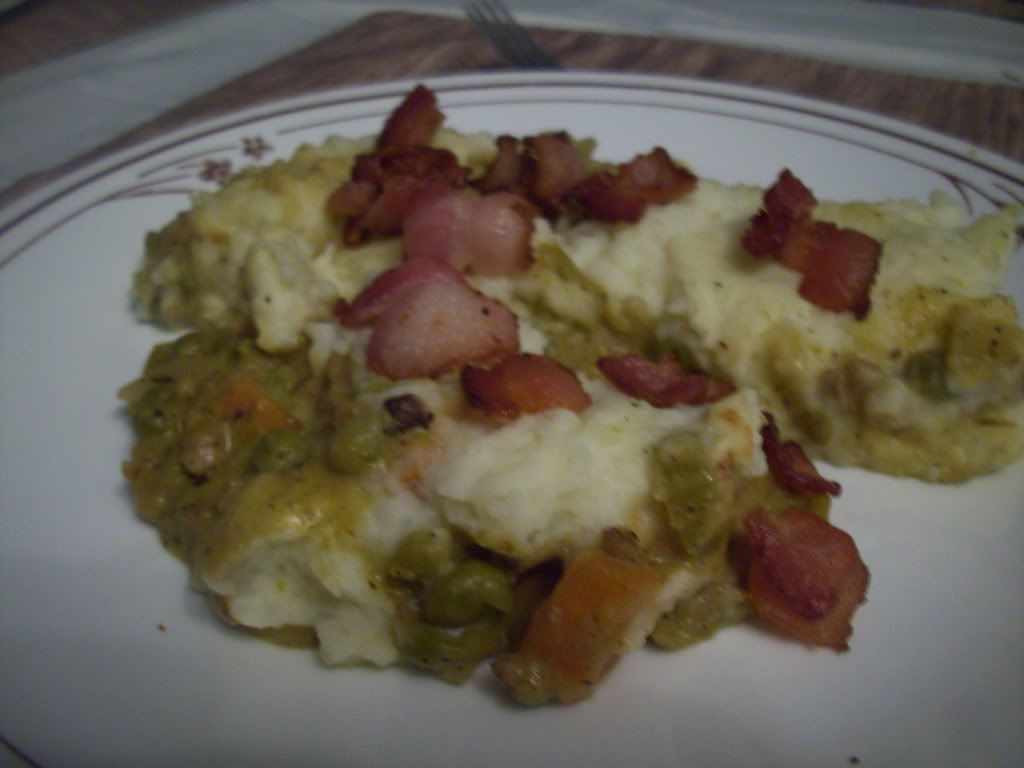 Some tips I have - after you cut your potatoes in cubes and put them in water to boil cut the rest of veggies right then before you start the bacon and ground turkey.
Here is a picture when it came out of the oven: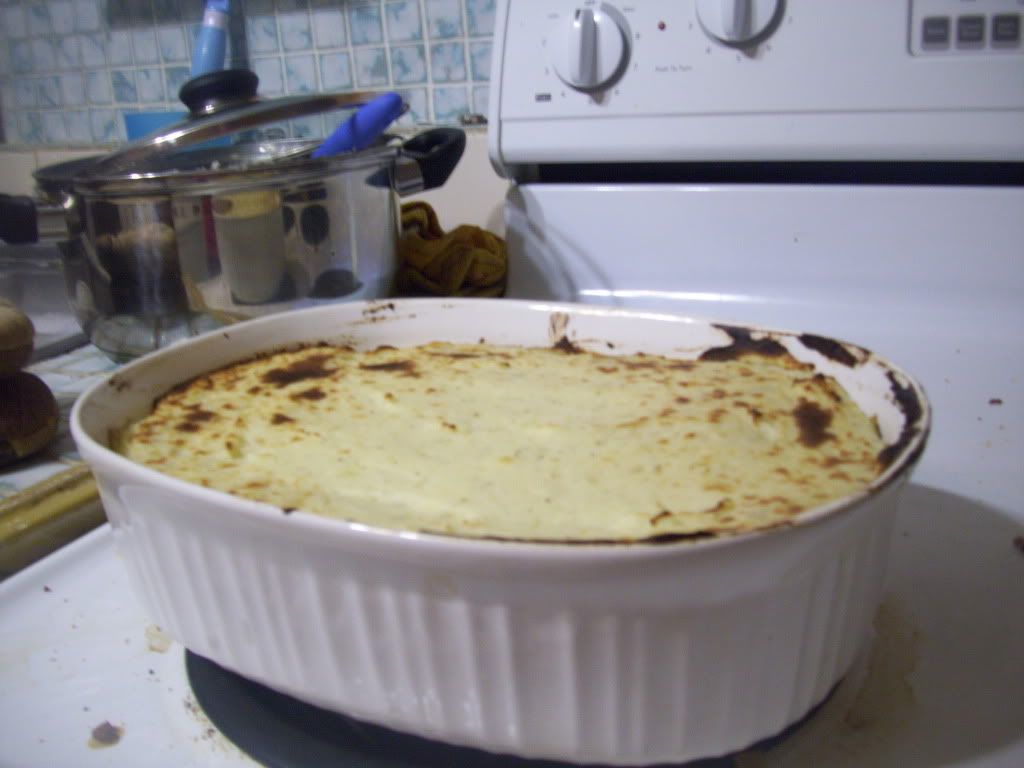 It was YUM YUM YUMO!!! Soooo good.
Even Owen loved it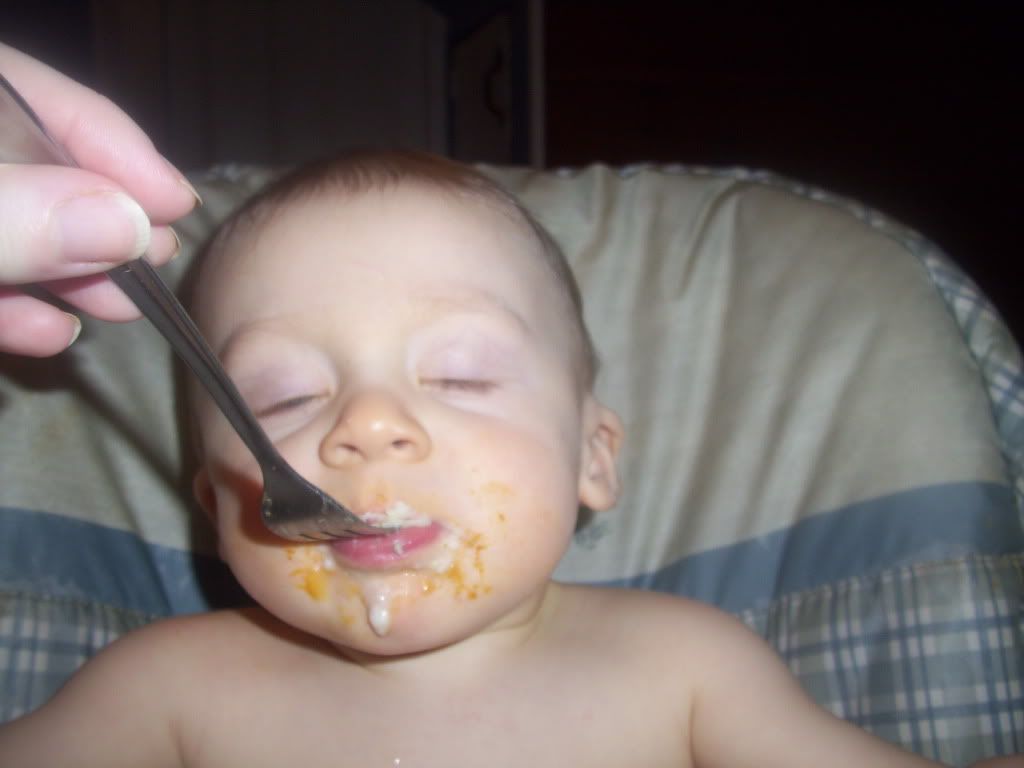 And Lily didn't want to eat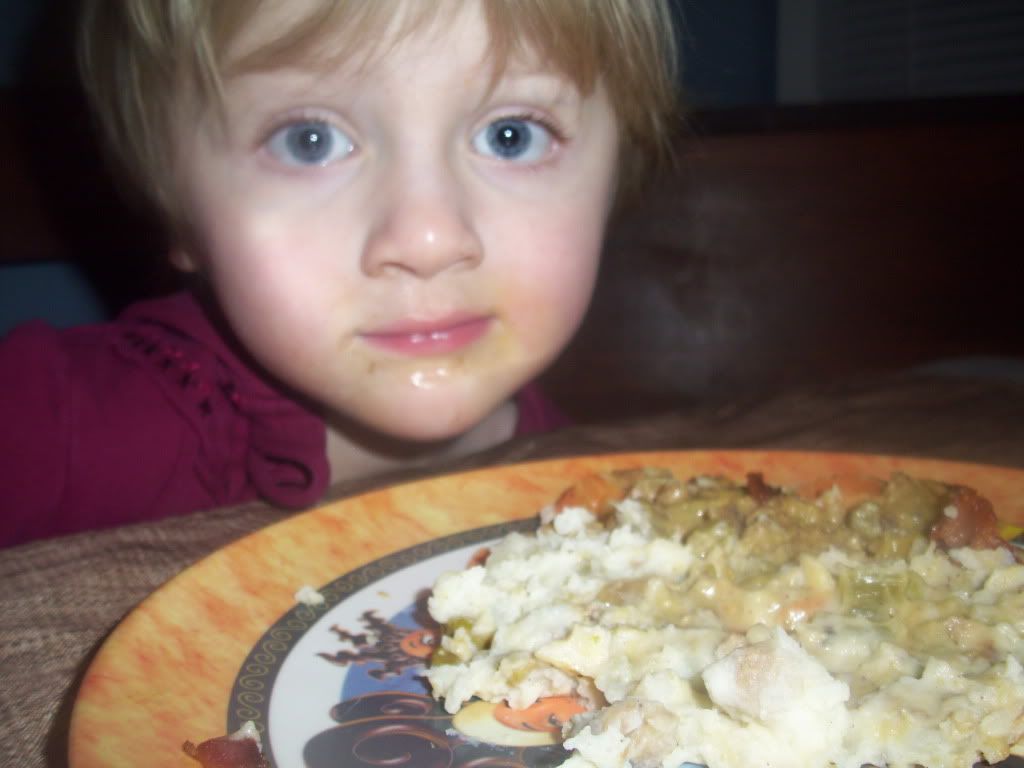 I highly recommend this recipe. Enjoy!